Donate Today to help a Baldwin County Family
Prodisee Pantry operates solely on contributions. Your monetary or non-perishable food donations allow the Pantry's shelves to remain stocked and ready to serve those in need. Currently, the Pantry serves an average of over 700 families per month.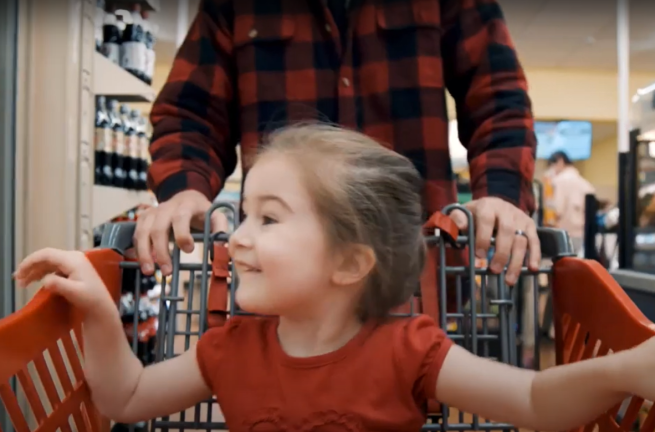 By clicking "send" you consent to allow Simple to store and process the personal information submitted above and agree to our terms and conditions as well as our Privacy Policy.
The generosity of so many individuals, church and civic groups, schools and businesses have allowed Prodisee Pantry to meet every need. And with your help, we will continue to provide food boxes to the elderly whose fixed incomes just don't stretch far enough each month, to single parents who, like all of us, don't want their children going to bed hungry, and to working families that find it takes only one unexpected bill to wreak havoc on a budget.

Volunteering
Local churches, high school service clubs, middle school peer helper groups, and elementary school citizenship clubs, as well as local business leaders that allow their employees volunteer time at the Prodisee Pantry allow us to continue to help our community through our ministry. We are thankful that they donate their gift of time.
If time isn't how you can best serve, donating to Prodisee Pantry is easy. Many prefer to make contributions by check, while others prefer to shop for the Pantry. See how your donations and food drives can help the Pantry.
Monetary Donations
Monetary donations allow us to purchase food in bulk from the TEFAP program of the United States Department of Agriculture. Prodisee Pantry can purchase food for pennies per pound. For instance, we can buy a 24 cans of fruit or vegetables for only $5.03!

Donations may be dropped off or mailed to: Prodisee Pantry, 9315 Spanish Fort Blvd., Spanish Fort, AL 36527. To make a monetary donation, simply make your check payable to Prodisee Pantry. To make a credit card donation, use the form on this page or call Prodisee Pantry (251-626-1720). Members of some local churches can also place their donations in the offering plate on Sunday mornings labeled "Prodisee Pantry".

Non-Perishable Food Donations
Some prefer to contribute to the Pantry by purchasing items for our shelves. Prodisee Pantry accepts unopened non-perishable food items as well as household cleaning supplies and personal hygiene items. Receipts are available for both types of contributions.

Food Drives for Donations
To arrange a food drive in your neighborhood, at your school, workplace, or civic club, please call our office. We can provide you with brochures, schedule a special drop-off time or pick up if needed, or give you any additional advice on how to run a successful food drive.
For additional information on Donating to Prodisee Pantry, call or email Prodisee Pantry at 251-626-1720 or office@prodiseepantry.org. All donations are tax deductible.